Learn Handwriting Analysis in 8 Minutes A Day
Here are the files currently online for your listening pleasure, education, and entertainment. The average listening time will be about eight minutes. Some longer, some shorter.
These audio lessons will not always go in sequence and will not always be from the same seminar or tape series. If you want full, comprehensive training, you will want to join the Certification Level Program as an official student. Some of the lessons have images with them, some do not.
You can now learn the science of handwriting analysis from the comfort of your own computer via your own speakers or headphones. This is a free bonus for being subscribers to our weekly strokes newsletter. Watch your e-mail for future additions.
We have placed additional free resources at the bottom of this page.

Certification Level Seminar, Part One of the 3 Day Seminar, Introduction by Bart Baggett Opening remarks by Brian Moreland.


Certification Level Seminar, Part One, Introduction by Bart Baggett (New File!)
What will be covered and some interesting audience comments about handwriting analysis.

Certification Level Seminar, Part One, What Handwriting Reveals.
Introduction to Seminar continued.

Certification Level Seminar, Criminal Minds. Serial Killers and other evil people.

Certification Level Seminar, Part 10: Grapho-Therapy. The Scientific reason changing your handwriting can affect your life in a positive way. Great for children.
Certification Level Seminar, Part 12, Sex in Handwriting. Sexual issues, perversions, and even childhood trauma revealed in the lower loops.
Purchase our Homestudy Course!
Click here for all the details!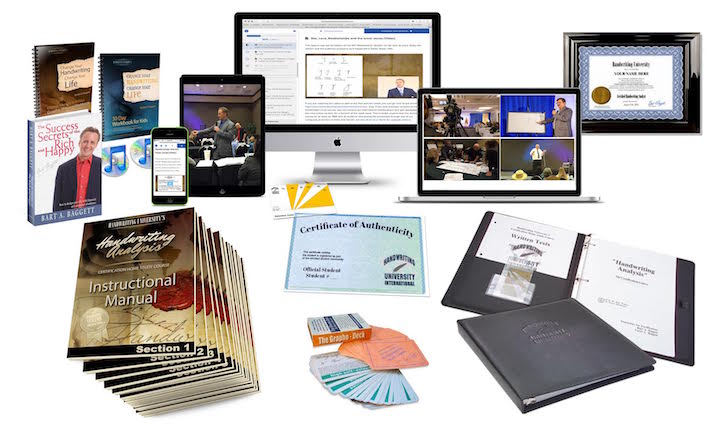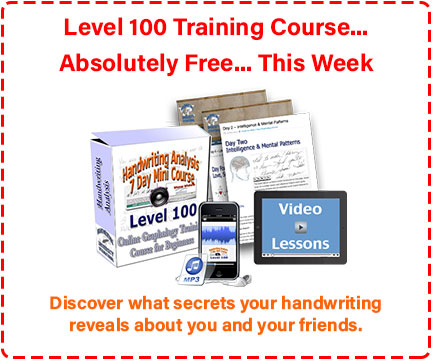 Student Comments
Student Reviews
"I am very happy that I made this investment. I look forward to continuing my education with Handwriting University. The experience has been great, and enrolling in this program has been one of the smartest things I have ever done."
- Brenda Boelhower Student, Dayton, NJ