A quick lesson in the science of handwriting analysis.

The files in this 8 minute series will be short, concise, and just a section of the whole 3-day certification level seminar. If you want full, comprehensive training, you will want to join the program as an official student and listen to all 14 hours of audio/video.
This file includes the story of Lyngere from Colorado, who profoundly changed her life in just three weeks using grapho-therapy
Listening to these files is like you are
in the front row of the live seminar.

These are portions of the actual recordings of the programs we ship worldwide as part of our home study courses.
If you like what you hear, consider investing into your own set of our basic or advanced programs.
You will want to own the handouts and follow along with the handwriting samples by using your own at-home course, CDs, binders, handouts, and DVDs.
Want to enroll? Call Handwriting University at
1-310-684-3489
Handwriting University has some unpublished bonuses for
enrolling into the new video home study course
that expire soon. Call our office 1-309-266-5373
and ask about the Certification Course Specials.
Ask for Brenda.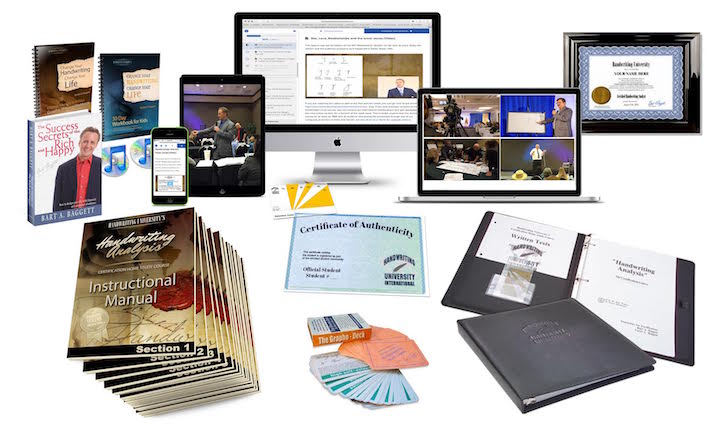 The Audio CD's are part of the new handwriting home study course.
You also get to see all the action using the 14 sections on DVD or VHS
(your choice)
Listen to what others say about the seminar and home study course.